THE NEW EASYPOL - BANKING
Link and monitor your accounts and cards with a single app.
Manage and monitor your accounts online with a single application.
Optimise your entire financial life whenever and wherever you want, thanks to a single platform and without having to open a new account!
What you can do with Banking
Charts and trends
Always keep track of your movements
View the progress of your payments, accounts and cards clearly and easily.
Security of your data
EasyPol Banking
Thanks to the innovation of Open Banking, by to the European Payment Systems Directive (PSD2), new financial services are enabled and user protection increases.
With EasyPoL Banking, data security is always guaranteed by the collaboration with SaltEdge, Europe's leader in the development of open banking solutions.
Open Banking is not a trend. It's the future, discover it with EasyPoL!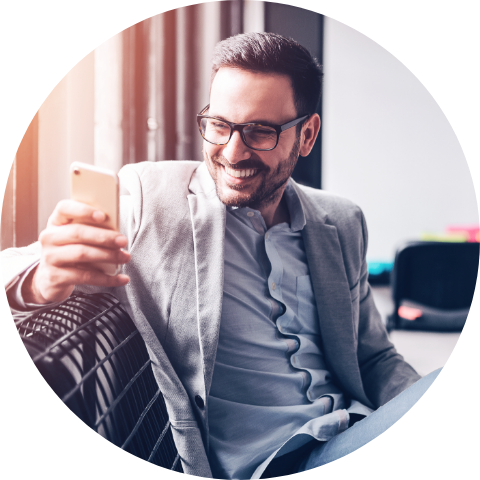 Connect multiple bank accounts
Display aggregate balance
Monitor graphs and statistics
Categorise expenditure
More than 500,000 users have chosen EasyPoL.
Average rating of our WebApp and app users.

Facilissima da usare!! Velocissima !!!! La miglior cosa si possa installare sul proprio telefono ad oggi!!!!!

Ottima App utilizzata una volta per pagare una multa, la utilizzerò sempre anche per pagare altro (speriamo non altre multe 🤣)

Ho sempre pagato il bollo all'ACI perdendo quell'ora di tempo ogni volta. Per caso ho scoperto quest'app e in massimo 2/3 minuti ho fatto tutto, perché la caratteristica principale che non ho mai visto in nesssun servizio web/app è quella che ti permette di pagare senza dover fare la registrazione... wooow ancora meno tempo perso!!!